Is Instagram generating the traffic & sales your business needs? In this post, I share the channels you can use to maximise revenue, fashion digital marketing essentials, and a plan for saving time and money. Let's dive in…
In a world without Instagram how would you promote your products? What marketing channels would drive awareness and sales?
In fact, many fashion brands are already generating a considerable amount of traffic and sales without relying on Instagram.
Take for example Missguided.co.uk — their site has been professionally Search-Engine-Optimised, so their products and collections are shown at the top of Google Search results.
Every month, their swimwear collection receives around 20,000 visitors (from Google, Bing, and Yahoo), this generates an estimated £13,000 in sales.
And smaller brands can also use search engines to drive traffic and sales.
Mrsbowtie.com received 3,500 visitors a month from featuring in search results. This leads to a helpful £2,360 in sales (estimated).
And the nicest thing about this marketing channel for those brands?
They don't have to keep grinding out IG posts all the time. Their marketing work on autopilot with their perfect customers find them while they're asleep!
Now, I've got nothing against Instagram — I love creating and browsing beautiful pictures, discovering cool themes, and connecting with people.
However, I am surprised that many fashion brands use IG as their primary — and sometimes only — fashion digital marketing channel…
Marketing channels used by people building fashion brands
I recently ran a poll in our FB Group 'Fashion Brand Builders'.
I wanted to learn which marketing channels were the most popular among our group members.
It shocked me to learn that:
100% percent of brand owners use Instagram
Only 12.5% of labels use SEO for promotion
And a tiny 6.25% are targeting press and blog mentions
Is Instagram the only viable option for promoting a clothing line?
I don't believe so.
Is it an efficient and reliable way to generate traffic and sales for a fashion brand?
I'm not sure about that either.
I'll tell you what I know. Time is a precious commodity!
The minutes and hours I get to spend with my friends and family mean the world to me. So, I want to use the marketing channels that push my business forward and help me preserve that time.
Do you want to max out your time and profits?
I'm sure you do.
To make it happen you will need…
An Intelligent traffic
and sales Generation strategy
For your online business to sustain and grow, you'll need to focus on three business fundamentals:
During the rest of the post, I will share the channels and approach that can make 'this' happen.
Let's start by looking at… 
Marketing channels that drive new people to your ecommerce store
Below, you'll find a list of the fashion digital marketing channels we will cover in this article.
If you're pushed for time, use the links to jump to the channels you're interested in:
However, if you take the time to read this entire post, you'll get a deeper understanding of Fashion Digital Marketing!
Now, before we dig into marketing channels, I want to share something important with you…
The ecommerce Google paradox
Every day, three billion people use Google Search to find what they need. 
I bet you're one of them.
However, only a small percentage of ecommerce entrepreneurs, use Google Search to drive traffic to their stores.
That's crazy!
An ecommerce site should be a sales and marketing engine for your business. It should harness the revolutionary power of Google Search and bring business to your door!
So, where did it all go wrong?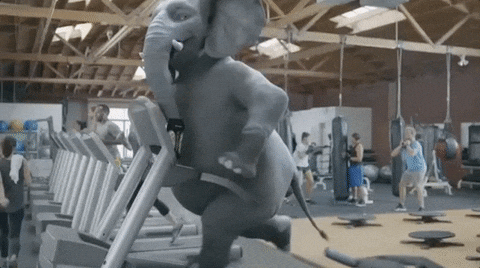 Ecommerce business owners tend to build beautiful websites — not sales and marketing engines.
What do you mean?
I mean they make achingly cool websites that are invisible to Google Search.
So, their products and collections never get found in organic search results!
So, how do you turn your achingly cool website into a business growth engine?
By…
SEO: Optimising Your Ecommerce Store for search engine Traffic
SEO (Search-Engine-Optimisation) is the process of optimising your website and online presence (other websites, social media) so that Google and people using Google search can find your brand and products.
When you do it right, you can get a huge amount of organic(free apart from set-up costs) traffic to your store.
Plus, optimising your site, will often not only help Google understand what your website is about, but visitors too.
Good SEO improves:
Brand Value proposition
Product descriptions
Site navigation
Usability
These improvements should increase your visitors:
Time on site
Knowledge of your product's emotional benefits & features
Number of products viewed
Conversions / Sales
You can hire an agency or do it yourself — here's an overview of the steps required:
Find relevant keywords
Optimise your website for those keywords
Fix other onsite SEO issues
Build quality links back to your important website pages
Connect with influencers in your niche — build brand awareness and more links
Measure the results — watch your products rise to the top of Google Search!
When you set up your website or soon after.
And preferably before you use paid online advertising.
All the major advertising networks score landing pages(websites) on relevancy and user experience. The better your site and pages, the cheaper your advertising costs.
SEO will improve the relevancy of your pages, lower your advertising costs and get you in better shape for running…
PPC Advertising Campaigns
Does advertising work?
Sometimes.
In this popular quote, nineteenth-century retailer John Wanamaker sums up the situation: "Half the money I spend on advertising is wasted, the trouble is I don't know which half.
With today's analytics tools, there's no excuse for not knowing which parts of your advertising campaigns are working.
However, there's a sensible way to start any ad campaign…
Start small.
Online Advertising Done the Smart Way
Use a small test budget (that you can afford to lose) when you set up your advertising campaigns.
You can lose money with online ads in the beginning — especially if you're new to online advertising and your campaigns are not being professionally managed.
Once you've optimised your campaign, and it delivers a reliable ROI, you can ramp up your advertising budget and reap the rewards of more clicks and sales!
About those clicks…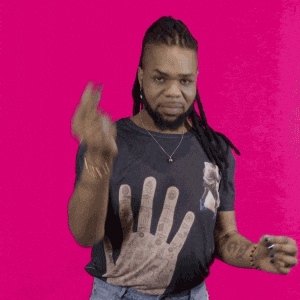 PPC stands for Pay-Per-Click. It means that you the advertiser, pay the advertising platform for every mouse or device click on your advert.
The price you pay for a click depends on the results of the advertising auction.  I'd love to tell you how the auction works, but I think you'd enjoy my in-depth guide to the Google Ads Auction.
Before we look at the various ad platforms, I want to mention…
Funnels, Ads, and the Buyer's Journey
There are three important stages in every customer journey:
Awareness — Ooh there's an Ice cream van.
Evaluation — Should I purchase Vanilla or Chocolate? Is that van up the road cheaper?
Purchase — You got me, give me my Ice cream now!
Each of these moments can be mapped to a type of advertising:
Awareness — Top of funnel adverts where you make people aware of your brand and products.
Evaluation — Remarketing Ads that encourage people to prefer your product and brand.
Purchase — Remarketing Ads that give people the incentive to purchase now.
We'll take an in-depth look at remarketing ads later in this article.
For now, we'll focus on adverts that drive awareness.
Top of Funnel Advertising Platforms For Fashion Brands
Here's a list of advertising platforms that fashion brands should consider when driving awareness and sales.
I've divided the advertising platforms in to two groups:
Platforms With High Purchase Intent. Your adverts will reach people who have identified a need and are looking for a product. For example, someone searching on Google for 'wedding shoes' is likely to have a high purchase intent.
Platforms With Low Purchase Intent. Your adverts will reach people who aren't looking for a product.
Ad Platforms With High Purchase Intent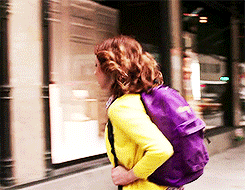 Summary: These are image and price lead adverts you'll find on Google Search, Google Shopping, and Google Images.
Positives: Showing your product image and prices up front, better qualify people who click ads, thus protecting your precious advertising budget.
Negatives: Limited space for showing your brand and product values, emotional benefits, and features.
Summary: These are the text ads you can see at the top of Google.
Positives: You can showcase your product's: emotional benefits, features, unique qualities and offers(free shipping).
Negatives: Without an image or price, you could get a lot of wasted clicks.
Helpful: How the Google Ads Auction works
Summary: Your advert displays alongside regular pins — so you can be there when people are searching for their next t-shirt, handbag, or wedding outfit. You can choose from image, video, and App install ads.
Positives: Product image and prices are featured — so better qualification of site visitors.
Negatives: Your ad could get lost amongst all the other pins.
Ad Platforms With low Purchase Intent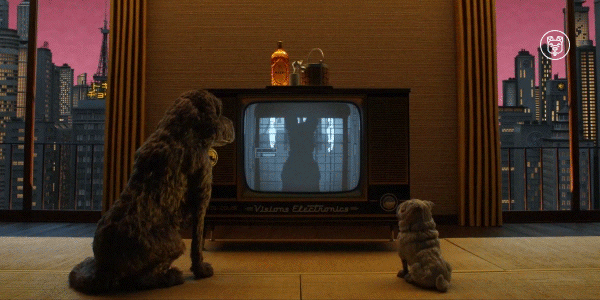 Summary: Facebook ads are the television advertising of the 21st century. It's a good way of getting your products and brand in front of a large audience.
Positives: Adverts can be hyper targeted to your niche audience. You can use audience expansion to find people who are similar to paying customers.
Negatives: People on Facebook aren't actively looking for your product.
Summary: Instagram ads are shown across people's IG Accounts. Available ad formats include: Photo, Video, Carousel, and Instagram Stories.
Positives: People browse, curate, and shop for their lifestyle choices on Instagram. It's a good place for fashion brands to raise awareness, gain followers, and grow a community.
Negatives: People on Instagram probably aren't looking for your product. IG advertising is still in its infancy.
Tips For Running Successful Ad Campaigns
Set a clear goal before you build your digital marketing campaign
Use negative keywords
Structure your campaigns, ad groups and ads
Test different designs — Artwork, Copy, Value Proposition, Call-To-Action
Promote something different…
As well as product ads, you could also try advertising non-salesy content like:
'Guide to picking the perfect prom dress' — for a dress brand
'10 cool ways to lace your trainers' — for a trainer brand
'How to get the perfect tan at the beach' — for a swimwear brand
This brings us to…
Content Marketing For Fashion Brands
Most of your competitors are too lazy to get started with content marketing.
Yes, it's hard work — but the best rewards and results can be sizeable!
Check out this article on pin rolling by theidleman.com
This single article is bringing 5000 potential customers a month to their site.
If they bought that traffic with PPC Ads, it would probably cost them around £2,500 a month. Over a year, the online advertising costs would amount to £30,000. 
And that's the magic of content marketing. Plenty of traffic at a fraction of the cost of PPC advertising.
As mentioned, you can reach many people for a small amount of money.
But, content marketing can also help your brand build relationships.
It's important to understand, that building relationships with customers is the same as building any kind of relationship.
You need to invest time & energy.
And you need to prove that you can provide expertise and value.
So…
avoid Pushing for the close too soon!
Skipping steps in relationship building, and going for a quick win can have negative consequences — relationships never get started, people put up barriers to your message, story, and products.
So, when you push people straight to your sale pages, you risk coming across as too salesy, too desperate!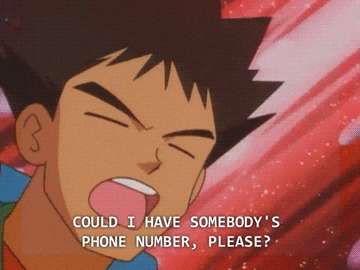 If asking too much too soon is bad for business, what should you do?
Ask for less…
Don't propose marriage. Propose a first date.
Content Marketing can be that first date. It's the opportunity to show you're here to help, create value and a chance to demonstrate your expertise — you can also subtly teach people about your brand and products.
When you create valuable content, you're investing in a long-term relationship with your audience.
These relationships are more likely to lead to the actions you need — sales and sign-ups.
Examples of Content Marketing
Online Marketing Partners
In the first years of your fashion brand, you're bound to have a small audience — whether that's your email list or your Instagram following.
Yet, as a small brand you need sales today!
You can't afford to wait for your list to mature. What's the solution?
A Marketing Partner. That's a brand with a large and already established audience — who's willing to promote your clothing label.
Why would they do it?
They want something in return. Either you to promote their goods to your audience or to take a percentage of the sales you make through their promotion.
How to Find a FASHION DIGITAL Marketing Partner
Start by making a list of brands who:
You like
Target the same audience as your brand (demographic, location, online habits)
Have sizeable audiences on social media (but be realistic — is Nike going to partner up with you?)
Produce and promote quality content on their blog and social
Sell products that compliment(rather than compete) with yours
Check reviews of their products. You can even buy one and check the quality.
Make Your Brand Presentable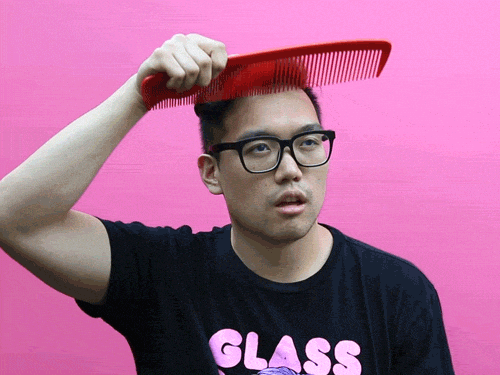 Remember, you're the one reaching out to these brands. The onus is on you to make your brand and business worthy of co-promotion.
Got any posts that don't show your brand or products in the right light?
Now's the time to tidy those away!
Reach Out and Make a Realistic Offer
Keep your introductory email, short, flattering, and relevant.
If you use an email template, make sure you personalise it for each brand — formulaic emails will end up in the trash folder.
Perhaps, start by mentioning that you're looking for marketing partners and asking for a get-to-know-you Skype meeting.
Numbers and profit share can be introduced, discussed, and negotiated in second and third meetings.
Be patient, a good deal can take 6-8 weeks to bring together.
Ensure the deal is documented and agreed to by all parties — if in doubt seek expert legal advice — Bright Arts can't offer you legal advice.
You Should also Consider a Soft Partnership
Without a proven track record or relationship, bigger brands could be averse to partnering up and promoting your products.
However, they may be willing to feature you on their podcast or blog. These avenues are worth exploring either in the first instance, or as a back-up offer.
Besides, once you've worked on something smaller together, and you've built up levels of trust, you might be able to put the partnership idea back on the table.
Remember, small steps are the key!
The biggest difference between Influencers and Partners is money.
It's possible to work with a Marketing Partner without any cash exchanging hands — you simply agree to promote each other's products.
While, popular influencers will expect compensation, whether that's a free product or cash — and payments is typically required whether or not you make a sale!
Influencer Marketing for Fashion Brands
When you think about a typical influencer, you might be picture those individuals on Instagram with millions of followers — the kind who appear to spend every day on holiday!
However, those influencers are just one part of the Influencer Marketing ecosystem.
Influencers come in different sizes:
Micro Influencers — are those people with less than 10,000 followers
Macro Influencers — are those people with over 10,000 followers
Trend setters — Stylists, Magazines, Celebrities, and Macro Influencers
Experts — Authors, Thought leaders, Bloggers
Institutions — Government bodies, NCOs, Universities,
Business Associations.
Podcast and YouTube Hosts
Traditional media — newspaper, film and radio
Normal people — Micro Influencers
And influencers can do far more than sell your products…
What brand Influencers can do for your business:
Drive your website to the top of Google Search
Increase authority and trust in you brand
Boost brand and product awareness
Drive leads and sales on your ecommerce store
Increase your social following
How can an influencer drive your website to the top of Google?
Well, a blogger can link back to your site and in doing so, not only send traffic your way but also boost your Google Search ranking.
How to Contact Influencers
Send them a Direct Message on Twitter, IG, Facebook, or contact them via email or a contact form on their site.
If you're planning to work with IG influencers, we suggest (at the least)  paying for their promotional services using Paypal's Pay for Goods and Services Feature.
This will give you some protection from influencers who fail to deliver what you agreed. Ensure you specify what you're paying for when you make the Paypal payment.
If in doubt, seek expert legal and financial advice. 
Be sure to do detective work before working with any influencer.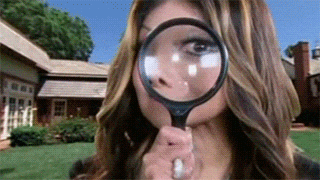 Are their audience numbers genuine? Do they have a lot of comments on their photos? If not, they may have bought fake followers.
Fake and bot followers are one curse of social media, but there's plenty of upsides too…
Social Media Platforms for Fashion BrandS
the power of social media
You can go viral with great content
Build relationships and communities
You can use it for in-depth customer research — follow your ideal customer and find out about their likes and dislikes
Respond to customer questions and complaints
Drive traffic and sales
Build brand awareness
I'm sure you already know the the benefits of social media marketing.
But, are you using the right social channels?
Top Social Media Platforms in the UK
It's hard to believe, but Instagram only has a tiny amount of market share compared to Facebook and even Pinterest.
So, if you want to maximise awareness and sales, you'll have to look beyond Instagram.
If you're targeting the youth market, consider Snapchat or upcoming platforms like TikTok. For a older audience, Pinterest is worth a look — it's still underused by fashion brands.
How Social Media helps your overall marketing strategy
Link juice — Google Search uses social media shares as a ranking signal. Twitter and FB shares of your blog post, can help it rise to the top of Google.
Social proof — A large social audiences proves your label is a serious and popular contender. Be sure, to share those numbers on your website.
However, if you're struggling to build your own audience, you should take a lookat…
Affiliate Marketing Platforms
Affiliates are people who market your products for you — in return they receive a share of the sales they make. It's low-risk approach because you only pay once a conversion happens.
How does it work?
A blogger or influencer creates content on their website or social media that promotes your brand, this content will include a link to your site or products. If someone clicks that link and makes a purchase on your site, the affiliate gets a share of the sale.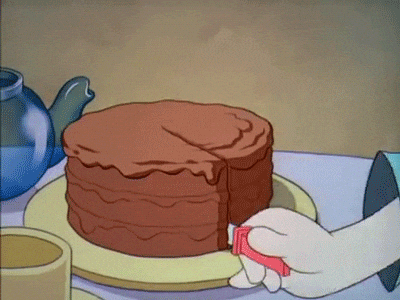 Here are affiliate platforms suitable for fashion brands:
Bright Arts Influencer Marketing App — our App uses micro influencers(as affiliates) to promote and sell your clothing. I'd love to tell your more about it now…but I'd rather you read this great introduction to our App.
ShareASale — Probably the biggest affiliate platform on the planet. By listing your business, you gain access to a virtual army of marketing affiliates.
Modalyst — It's a dropshipping marketplace that connects fashion labels with ecommerce store owners who market and sell the label's products.
Is affiliate marketing for you?
Or do you prefer another fashion digital marketing channel I've mentioned?
Well, whatever marketing channels you use, there's one thing you must do…
Treat Your store Visitors like Gold Dust!
If you've done the hard graft and got new visitors to your store, the last thing you want to do is waste the opportunity each visitors brings.
According to Smartinsights, only 2.77% of site visitors convert (buy or sign-up) when visiting an ecommerce store.
For many brands, the remaining 87.33% of visitors will slip through their fingers, falling back into the busy steam of their lives, never to be seen again!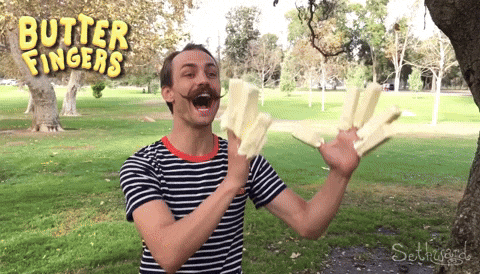 But, it doesn't have to be that way.
How? By running…
These campaigns will help you turn more visitors into leads, customers, and brand evangelists.
Depending upon the lead's readiness and the product being sold, it can take anywhere between one-to-eight interactions (between brand and customer) before someone makes a purchase.
Remarketing campaigns can generate the additional customer interactions that your brand needs.
Let's see what a customer's journey to a purchase could look like…
Touch point #1 — Google PPC Search Ad. Visitor finds brand's product and site via PPC advert, they sign up to the newsletter.
Touch point #2 — Newsletter sent to lead with the blog post. Lead reads article and follows brand on Instagram.
Touch point #3 — Post on Instagram that mentions happy customer review is read and liked by lead.
Touch point #4 — Remarketing advert on Facebook clicked on by lead. Lead purchases product.
Touch point #5 — Thank you email sent to customer, with 10% off voucher for them and their friends.
Ideas for remarketing campaigns
Overview: Send a regular newsletter that entertains and educates people about your brand.
Requirements: You need to capture email address on your site. And you must create a stream of email worthy content and articles – if you've already been creating articles for your content marketing, you'll be in good shape!
Coverage: Only as good as your ability to get email sign-ups on your site.
Control: You control the contact data and can get your message in front of your audience as often as you like – but, don't forget GDPR regulations.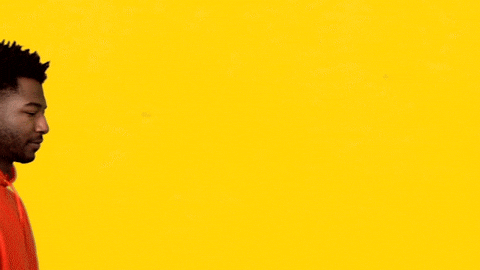 Overview: Show adverts and promotional content to people who visited your website.
Requirements: You must install remarketing tags and pixels for the advertising service you use. It's also recommended, that you give them a reason to purchase today, such as a 10% discount code of free shipping.
Coverage: 99% of people, although you must pay to reach them all.
Control: You can control who (cart abandoners etc), where, and how often your remarketing adverts show.
Overview: Engage, entertain and promote with a dazzling social media feed.
Requirements: That they follow you on your social media channels after visiting your site or social profiles.
Coverage: Only as good as your ability to get 'follows' and 'likes' on social media.
Control: You have little control over social media engines showing your posts to people.
Once you've got consistent traffic and remarketing sorted, the next step is…
Conversion rate optimisation
This is the process of optimising your website* and making improvements that increase your conversion rate percentages.
CRO (Conversion rate optimisation) is an important part of every fashion digital marketing strategy.
*And other important marketing & sales channels.
Anything that's important for the success of your business — that can be tracked and measured. Here's some important ones:
Sales
Email Sign-ups
Messages and calls
Social shares and follows
Items added to Cart
Cart page views
Checkout page views
Time on site
Time on page
Number of pages viewed
Bounce rate — viewed  more than one page
You'll want to concentrate on improving secondary rather than primary conversions.
 An actionable goal such as improving time on site, is better than the broad aim of selling more products.
Besides, better improving secondary conversion rates will lead to better results on other business areas — if people stay on your site for longer, that's got to help your sale efforts!
Many parts of an ecommerce store and its fashion digital marketing can benefit from optimisation. Here are suggestions:
Stronger value proposition
Copy and product descriptions
Better photography and video
Colours, buttons, fonts
Flow of site
Navigation
Adding social proof
Making your site faster
Improved site architecture
Basket optimisation
Adding a blog
Page design
Email sign-up forms
Search engine descriptions
Thank you pages
how to choose what to optimise
A fashion digital marketing funnel contains many parts and components that impact lead generation and sales.
Having so many parts can feel confusing, and a little overwhelming.
Where you should begin your optimisation efforts?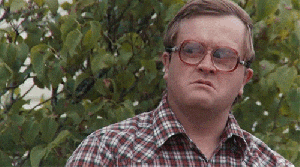 You can use the following approach to help you decide where to begin your optimisation efforts:
Use Google Analytics to identify the three strongest and three  weakest points of your funnel
Forecast an improvement you can achieve in each area — given a set budget and timeframe
Compare the business impact that each improvement will make
Optimise the part that will the biggest business impact 
Let's play this out….
Mo's T-shirt store gets 1000 visitors a month. 500 hundred of them visit his product pages. 100 of them add products to a cart. 50 of them complete a purchase. Each sale is worth and average of £30 to the business.
Let's add percentages in to the mix:
1000 Visitors  X 50% = 500 Shoppers
500 Shoppers X 20% = 100 Cart Adders
100 Cart Adders X 50% = 50 Complete Purchases
50 purchases X £30 = £1500 Total Sales
Now, let's look forecast an improvement to our visitor numbers and see what effect that has on the bottom-line.
Improvement One — 10% more visitors
1100 Visitors  X 50% = 550 Shoppers
550 Shoppers X 20% = 110 Cart Adders
110 Cart Adders X 50% = 55 Complete Purchases
55 purchases X £30 = £1650 Total Sales
Now, let's see what a 10% improvement to completed purchases would look like.
Improvement Two — 20% more completed purchases:
1000 Visitors  X 50% = 500 Shoppers
500 Shoppers X 20% = 100 Cart Adders
100 Cart Adders X 60% = 60 Complete Purchases
60 purchases X £30 = £1800 Total Sales
As you can see improvement two outperforms improvement one and should be the optimisation priority.
How to optimise your fashion online marketing
Once you've identified your improvement areas:
Decide how you will optimise the selected area
Before you make changes, make a record of the original setup
Implement the improvement
Use A/B testing platforms (or Google Analytics) to see if your change have a positive or negative effect on your conversion rate
Keep the changes that had a positive effect
Design a plan C for areas which responded negatively or in a worse-case-scenario, revert to the original design/setup
Move on to the next area of optimisation
Right, that wraps up conversion optimisation.
It's time to bring everything together with…. 
A simple plan for moving your fashion business forward
Use Google Analytics to measure the success of your marketing efforts. This will help you see which channels deliver the best results for your investment…
Track the Time and Money you spend using marketing channels to promote your brand. Many entrepreneurs fail to see the time they spend on their business as an investment. Time is money, you need to put a value on it!
Find Traffic Generating Channels that have been successfully used by other fashion brands. There's no need to reinvent the wheel!
Choose one of those channels and implement a new marketing campaign.
Implement Remarketing Campaigns and turn more visitors in to lead and customers.
Compare the Effectiveness of Channels in Google Analytics or similar. Invest more in the channel that's working. Cut investment in channels that return limited results and have limited growth potential.
Use Conversion Optimisation to improve results and sales on your site.
Fashion Digital Marketing — It's time to grow beyond Instagram
That wraps up my in-depth look at fashion digital marketing. Hopefully, I've opened your eyes to the marketing universe that exists beyond Instagram.
You should have a good grasp of the powerful marketing channels and opportunities your brand could be using to increase awareness, traffic, and sales.
Do you need more traffic and sales? Or help to determine the best course of action for your business? Let's talk.
About the author: Andrew Bull